7 Reasons to Fight for Immigrants in 2017
December 28, 2016 - 3:15pm — kwhite
Let's face it: 2016 was a year of ups and downs for immigrants. Now 2017 is fast approaching, along with the inauguration of a new and unpredictable president and the appointment of an administration that threatens our communities. The New York Immigration Coalition is prepared to fight for immigrants across the state and nation - not just for Trump's first 100 days, but throughout 2017 and beyond - and to do this we need your support.
Here are 7 reasons to join us in fighting for immigrants in 2017:
1. Immigrants embody our American values of diversity, generosity, and inclusiveness.
"We're not threatened by diversity; we celebrate diversity, we think it's our strength. Come, bring your culture, bring your people, bring your cuisine, bring your skills. And we believe you're going to enhance our society and enhance our community."
- Governor Cuomo, 2015 National Immigrant Integration Conference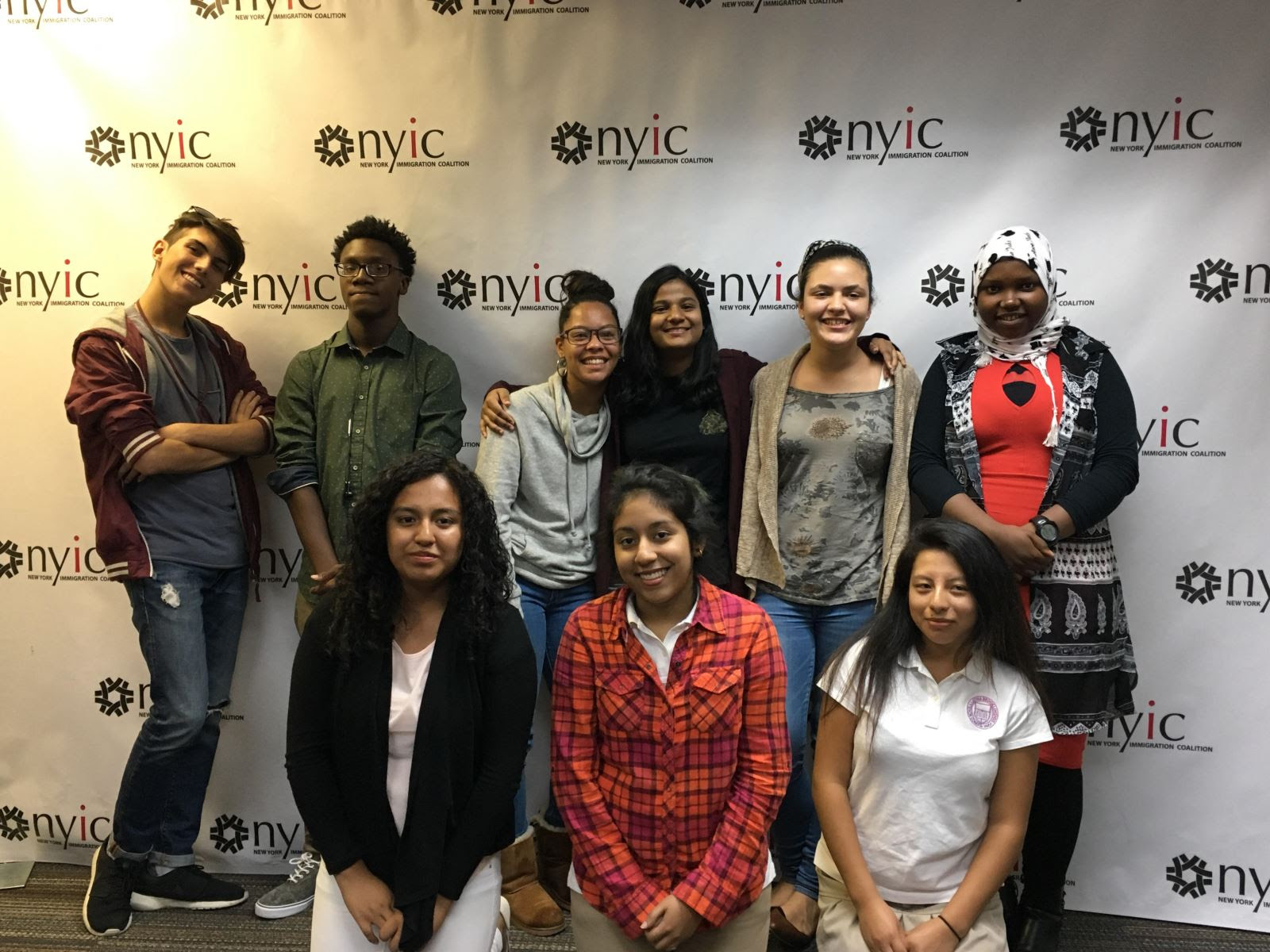 2. Immigrant youth are creating a better future for all of us.
In 2016, the NYIC engaged 52 amazing high school students in learning about financial literacy, college access, public speaking, civic engagement, and naturalization as part of our New American Youth Leadership Corps. Look out for these rising stars!
3. Immigrants contribute greatly to our economy.
There are more than 4 million immigrants in New York State - nearly a quarter of the State's entire population - who account for more than $200 billion in economic output!
4. New York City - and State - depend on immigrants.
New York has been a hub for immigrants for hundreds of years.
"Most... are aware of the fact that they too, not long ago, came from an immigrant family that walked the same path."
- Mayor de Blasio, 2015 National Immigrant Integration Conference
5. Immigrants deserve to have their voices heard.
In the words of a newly registered high school senior (thanks to the NYIC's Student Voter Registration Day!), "Voting... gives people the opportunity to have something going on with the government and politics... It's better for us to get into it and see how it goes. Other countries probably won't be able to do that - but in America, you can."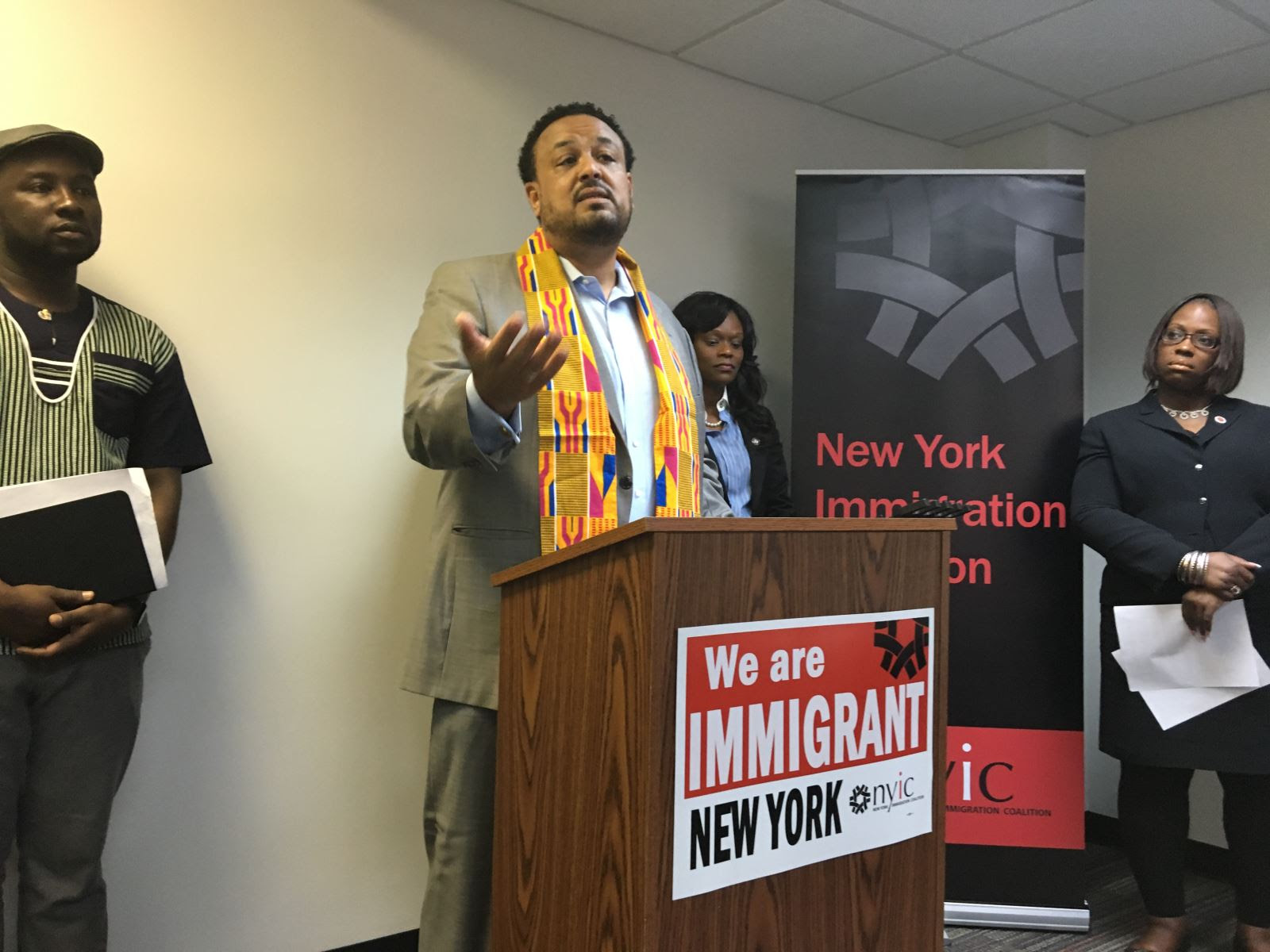 6. Immigrant rights are human rights.
In 2016, the NYIC further connected our work with other social justice movements - like the Fight for $15 and Black Lives Matter. We believe that it's through these partnerships and alliances that we can achieve meaningful change for our communities.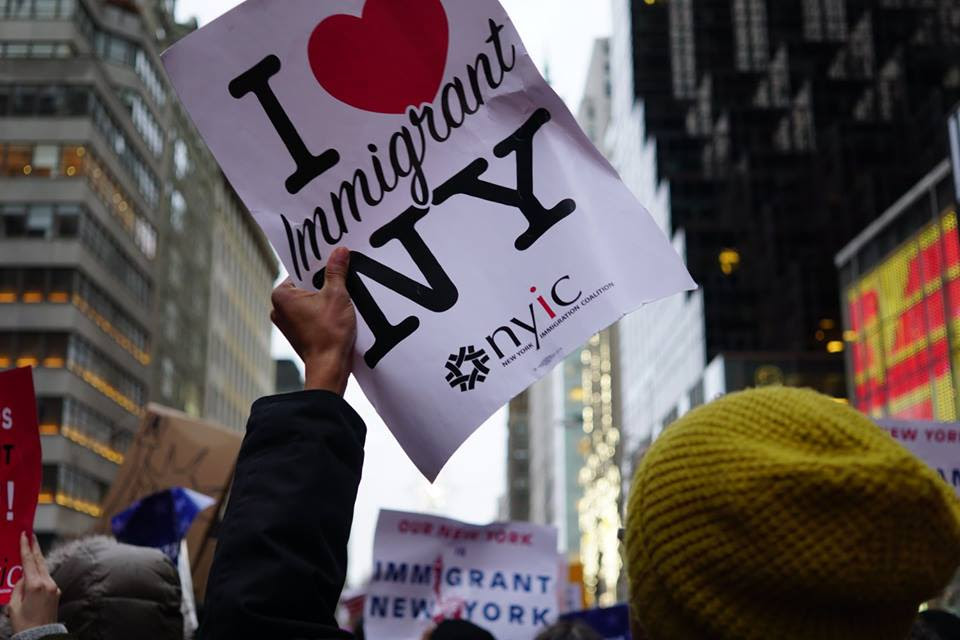 7. Immigrants need your support in 2017 and the new administration.
"We say to President-elect Trump: Immigrant communities are not going anywhere. The success of America's immigrant communities is the success of America as well."
- Steve Choi, NYIC Executive Director